THE POLITICAL TEAM HELP DESK
Questions and weekly reports:
RDs and Advocates   [email protected]
Political Affairs Interns   [email protected]
Welcome to the Political Team Headquarters!
You'll find key links and documents here. Be sure to bookmark this page!
Section One – Program Overview

HOW WE OPERATE
Congressional Relations: We meet with U.S. leaders to build support for life-saving legislation and effective poverty-reduction programs.
Mobilize: We mobilize people across the globe behind efforts to make poverty a political priority.
Educate: We teach basic advocacy skills that allow citizens to communicate with their government.
Issue Message: We build awareness of global issues and innovations in poverty-reduction through our online and community presence.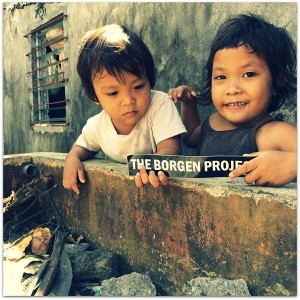 State Of The Union – The link will be sent out at the beginning of each month. Please be sure to go through all the information and provide your manager with your summary.
Section Two – Advocacy
Resources 2021 – Information on finding Members of Congress, House & Senate calendars & floor schedules
Know when Congress is in session or back home for Recess
Congressional Meetings to date spreadsheet
Lobbying 101 sessions held by the Policy Team

Find Town Hall meetings near you
Section Three – Mobilizing
Mobilizing groups to email congress
Find congressional phone numbers
Interview with Top Mobilizer Winner for August 2016

Speaking Presentations

Section Four – Fundraising
DOCUMENTS & DOWNLOADS
General
Change and Print Call Congress Sheets
Military & Business Leaders Support for Aid

Business Leaders Letter – COVID-19
U.S. Chamber Letter Robert Gates Letter
Military Leaders Letter – COVID-19
Other
Faith-based Leaders Letter
Faith Leader Letter – COVID-19
Legislation Background and Resources
TOOLS AND RESOURCES

Misc. Tools
Create business cards
Resize large images
Faxzero.com
SquareUp: Accept donations to The Borgen Project via your iPhone or Droid.
1. Order a free swipe card at SquareUp.com
2. Let us know if you get a card and we'll send you an invite. People will then be able to swipe their credit card against a device attached to your phone and the donation will go directly to The Borgen Project's account. This is a handy device for fundraisers and allows you to accept credit cards at the door.
ISSUE RELATED NEWS
USAID Impact Blog
The Hill: Congress Blog
The Hill: Global Affairs
State Dept. Blog
The Guardian: Poverty matters Blog
Oxfam: Politics of Poverty
ONE Blog
USGLC
GOOD
UN News
AlertNet.org