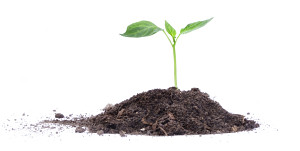 It's important to know your talking points when discussing the organization with potential donors. If you read the following, you'll do great! If you have any questions contact [email protected].
Where can I view financial information? Right here. The financial page is also linked at the bottom of every page and blog post.
How old is The Borgen Project? The Borgen Project began in 2003.
Are donations tax-deductible? Yes. The Borgen Project is a 501(c)(3), tax-deductible nonprofit organization (EIN: 20-0536470).
What are some of the organization's successes?  View The Borgen Project's success tracker.
How is funding monitored? View the various steps in place to ensure transparency and accountability.
What percentage goes to programs? As of 2020, about 91% of the funding The Borgen Project receives from donations goes into supporting our advocacy efforts in order to help get key legislation passed in Congress. For instance, The Borgen Project was the main group working to build support in Congress for the Electrify Africa Act. The funding received from small donations allowed us to train our grassroots teams to advocate for this key issue (everyone is required to email and call Congress each week and our volunteer political team members are required to host in-district meetings with their Members of Congress). Note that there is also an opportunity for individuals on other teams (HR, PR and our writers & editors) to lobby Congress if they so desire. In 2016, the legislation passed Congress and was signed into law by President Barack Obama. The Borgen Project (staff and grassroots volunteers) was one of the main organizations to build support for the passage of this bill, holding more than 400 meetings and mobilizing thousands of emails to get the Electrify Africa Act across the finish line. Of the Congressional Leaders who Cosponsored the Legislation…

25 Cosponsored after meeting with The Borgen Project.
13 Congressional leaders cosponsored after receiving emails from Borgen Project constituents in their district.

Of the Congressional leaders Voting Yes for the Legislation…

75 had met with The Borgen Project.
78 had received emails from Borgen Project constituents in their district.
As of January 2019, 58,552,435 beneficiaries have gained access to electricity, leading to the development of local economies and making an impact on global poverty reduction.
In 2020, of the funds raised at The Borgen Project, around 3% went to fundraising and 6% went to operations. This is a great ratio! Note: This question is usually in reference to how much goes to overhead. It's worth noting that overhead is no longer the accepted standard for measuring nonprofit performance and in fact was found to stifle nonprofit growth. In 2013, the top charity watchdog groups stopped using overhead to gauge nonprofit effectiveness. There's a good Ted Talk on the subject and a good article in the Stanford Social Innovation Review.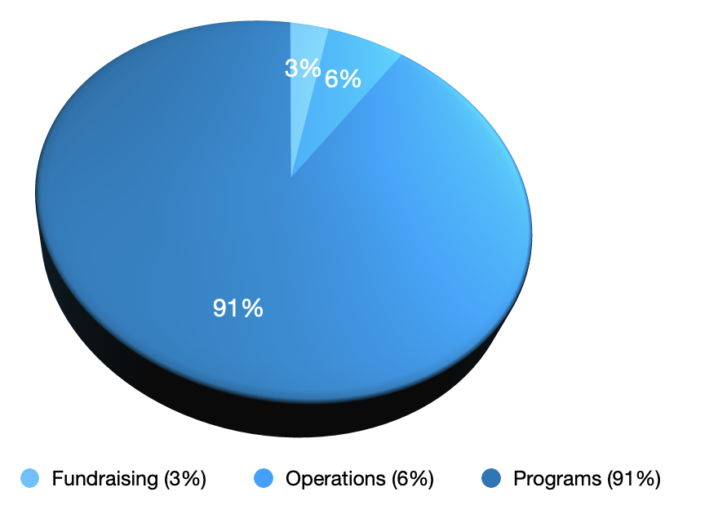 Does The Borgen Project give direct aid? No. The Borgen Project is an advocacy organization. We build support for policies and U.S. government programs (ie. USAID) that provide assistance (grants) to effective aid and development agencies on the ground. In essence, we're helping the top poverty-reduction agencies get better resources to help more people. Our donors don't sponsor a child, they sponsor efforts that help millions of children. The Borgen Project chooses to operate at the political level, where more can be accomplished for the largest number of people possible. The biggest relief agency in the world has a budget that is less than what the U.S. spends building two Stealth Bombers. Needless to say, we can accomplish more for the world's poor by influencing the foreign policy priorities of the U.S. than we could by operating as a relief agency.
How many paid staffers are there? Although The Borgen Project is one of the most politically influential humanitarian organizations and operates with volunteers in more than 1,800 U.S. cities, behind the scenes there are only 5 full-time staffers and 17 part-time staffers. By comparison, many similar organizations operate with several hundred staffers. It's also worth noting that the Founder of The Borgen Project didn't draw a salary for the first 10 years of the organization's existence and he ran the organization full-time, unpaid while working night jobs for income.
Why should I donate to The Borgen Project? The Borgen Project is a vehicle for creating large-scale systematic change. The organization has become an influential ally for the world's poor. With a lean structure and a small budget, The Borgen Project manages to have a level of political access that rivals many Fortune 500 companies. The Borgen Project has access to and meets with over 90% of the U.S. Senate every year. Even small donations have a major impact in fueling the cause and building a political powerhouse for the world's poor.
Things to Think About
People give to people. Most people who donate to your fundraising campaign would have donated to anything you asked them to (Red Cross, Sierra Club, etc.). They like you and are investing in a cause that you care about. The more you convey why helping the world's poor matters to you, the better results you will see.
You can't please everyone. This saying is as true to fundraising as it is to life. No matter what you're fundraising for, you're not going to win everyone over. Try not to take it personally if someone says "no". As the saying goes, "if you don't ask, the answer is always no."
Ah yes, the naysayers. As mentioned above, you're not going to win everyone over. However, if you like a challenge then this approach might be for you… Most people don't say no. You're more likely to get the "looking for an excuse not to give" questions. In these situations, you can always ask your naysayer to give to another organization if they don't want to give to The Borgen Project. When people don't want to donate to a nonprofit, a common reflex is to try to find a reason not to give. This is the, "it's not me, it's them (the organization)" approach. After all, who wants to come across as an unhelpful friend/family member who won't even assist you in helping starving babies? Answer… nobody. Often they'll ask questions and look for a reason not to give regardless of what answer is provided. You say the organization is big, and they won't give because it's too big… You say its small, and they won't give because it's too small. If you're feeling brave, ask them what nonprofit they normally give to (or will give to) and ask them to donate to that organization instead. If you can leverage their excuse into funding for another cause, that's much better then them doing nothing. Ideally, have them donate to that organization online in front of you so you can verify that they did it.
The power of reminders. Millions of dollars intended for charity are "left on the table" each year as a result of people who intended to donate but not getting around to it. We're all easily distracted these days. Sending follow up emails, texts and phone calls is a helpful way to make sure those planning on giving remember to.
Don't try to predict the future. Oftentimes when people send fundraising letters, the last person they thought would give, ends up giving. Likewise, many of the people they thought would give, don't. It's an impossible code to crack. The best approach is to send fundraising letters to as many people as possible and follow-up with them.
Types of people you'll encounter when making the ask
You're going to learn a lot about people during your fundraising campaign.
Happy to Help. These people are wonderful! They go through life looking for opportunities to be helpful.
Educated Yes. They're interested in helping, but want to be smart about it. They'll want to research an organization a bit before they give.
Indifferent. They might say yes and they might say no. They're not particularly interested in giving to this or any cause, but that doesn't mean they won't.
Looking for an Out. While they might ask similar questions as those in the "Educated Yes" category (e.g. how's the money spent, what percent goes to programs, etc.), these folks are going to interpret any answer as a reason not to give. More often than not, it's people who struggle with the idea of "giving money away" and not getting something in return. We've seen people in this category who were actually very engaged and active in the cause, but the minute donating is brought up they suddenly have all sorts of concerns.
Big No. These are typically highly opinionated individuals. Everyone is wrong but them. They take great pride in being frugal and view most things, including charity, in a negative light.