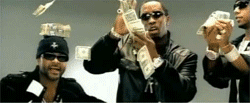 A give back fundraiser is when an individual or an organization partners with a restaurant as a way to fundraise.  This usually involves a relationship between the organization and the restaurant, where the restaurant donates a certain percentage of proceeds to the organization, in exchange for the organization bringing in additional customers and business.
So you want to host a give back, and that's great!  But there are some things that you will need to know before you get started, and this page is here to help.  Make sure you read the information completely so that you can have the most successful fundraiser possible!
Hosting a give back fundraiser can be done in a few simple steps:
Step 1: Find a restaurant/business that is willing to participate
Step 2: Discuss and finalize terms and conditions
Step 3: Advertise like crazy
Step 4: Show up, and have fun!
[hr_invisible]
1.  Find a Restaurant
Questions to ask when talking to potential participants as suggested by the Fundraising for Small Groups Newsletter:
What percentage will our organization receive? Local restaurants tend to donate higher percentages while chains and franchises trend toward the low side. Usually the range is between 10 and 25%.
What day or days are available? Some local restaurants will agree to a week long promotion, but usually it is limited to one day or night.
What hours are available? Obviously the more hours available the more potential for income.
Is it limited to just the business we bring in? Or will we receive a percentage from everyone who dines during our time period? (This is extremely important to know in terms of marketing and advertising)
If take out or drive through is available will we receive income from these sales?
Can we set up an informational display and solicit funds during our restaurant night? (Setting up a booth or table to help explain the organization and where the funds are going is a great way to get people excited and engaged in the cause.  Do this whenever possible!
Various Restaurant's Fundraiser Links:
And that's just to name a few!  Local businesses are also great to reach out to as well!
Step 2:  Finalize
Now that you have a restaurant, you will need to finalize the terms and conditions of the event.  That's where that handy form comes in!  You want everything to be crystal clear on the day of the event, so make sure you and the manager are on the same page before hand.
Terms and Conditions Form
This is to help clarify and finalize all arrangements made with the hosting establishment.  It covers everything from percentage donated, to advertising and marketing.  You will want to make sure all your bases are covered, and this will help you do that.
Step 3:  Advertise
This will depend on the terms and conditions, however more than likely you will want to handout/post fliers before the event.  Get creative and make them fun, but most importantly, make them simple!  People just need to know the who, the what, and the when, so keep the information straight and to the point.  Creating events on social media are really helpful as well!
Step 4: Show up!
Make sure to participate, and have fun!  If tabling at the location is an option, be sure to do that as well!
[hr_invisible]
Helpful Links:
http://www.squidoo.com/restaurant-fundraising
http://www.fundraising-newsletters.com/fundraising-with-restaurant-nights.html
http://www.lightthenight.org/chapter/or/doc/restaurantnight
http://contentedits.com/img.asp?id=33042
http://borgenproject.org/financials/
[hr_invisible]