Note from the President: Hi everyone, lots of great things occurring right now.
The PEPFAR Extension Act passed in the House this week. The beautiful bill that fights HIV/AIDS in Africa has a great chance of passing in the Senate, but we have less than a month and a half to pass it. Your advocacy emails and mobilizing is crucial right now.
We are $24,000 away from our goal of raising $400,000 this year! We need a strong finish to reach this key goal.
Amazing stats coming out of the Content Team. Over 500,000 people visited borgenproject.org in October. Half a million people!
– Clint Borgen
Political Updates
Lobbying Efforts
Total # of Lobbying Meetings in October: 57
Total # of Lobbying Meetings in 2018: 703
Lobbying Meetings Goal for 2018: 560
Advocacy Emails
Number of Advocacy Emails in October: 3,916
Advocacy Emails Goal for 2018: 100,000
% of Congress Emailed in October: 98%
Congressional Office Meetings
Warren's Address
Listen to the latest from Warren about the goings-on in D.C.
Content Team Updates
Despite last month's technical difficulties, we managed to set a new record! More than half a million people visited the website in October.

Professional Development Help
We are pleased to offer professional development help to our interns. To find out more go to: https://borgenteam.org/professional-development-help/
Recognition
Congratulations to the following team members that have achieved Borgen Project Honors & Recognition.
Leader Board Award (raised $4,000 or more): Katey Reiff, PR/Marketing Team
Chief Closer Award (raised $1,000 or more): Alexandra Bicknell, PR/Marketing Team
President's Circle:  Kevin Fagan, Political Affairs Team
Public Outreach Award: Brigitte Buckholtz, PR/Marketing Team
Visit the Our Team Members page and read about success stories with our organization.
Getting the Word Out
Content Team Member Yumi Wilson raising awareness about TBP.

Content Team member Aquillina Ngowera spreading the word about TBP in South Africa.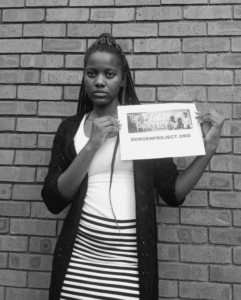 HR Team member Andrea Arivella seen raising awareness about TBP.

One-Mile Campaigns
Political Affairs Team member Lucia Badillos Rodriguez posted fliers for her One-Mile Campaign.
"The 1-mile campaign was a good experience. I posted several fliers around the 1-mile space on boards and poles around town. A few people asked me what The Borgen Project was, and I had a conversation with them and gave them a card with the website details and my email address in case they had any more questions."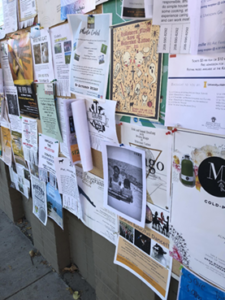 PR Team Member Andrew Mathews completing his One-Mile Campaign

PR/Marketing Team member Brion Miller posting flyers for his One-Mile Campaign.

Letters to the Editor
Claire Jordan, Political Affairs Team, in Lincoln Journal Star: Spare International Affairs Budget from cuts
Noah Bartholomae, Political Affairs Team, in Gazette-Times: U.S. lags behind in aiding world
Ilana Holmes, PR/Marketing Team, in The Oregonian: Portlanders don't understand poverty
Outreach & Mobilizing Materials
Infographics created by PR/Marketing Team member Brigitte Buckholtz

PR/Marketing Team member Josh Ranft created business cards to help inform and mobilize his peers.

PR/Marketing Team member Ramon Polo's infographic proves you can make an impact in just 30 seconds.

PR/Marketing Team member Elise El Nouchi created two infographics.

PR/Marketing Team member Rayssa Taiar created an infographic for a Borgen Project event.

PR/Marketing Team member Christina Taylor designed an infographic on the relationship between global poverty and national security.

Fundraising
Happy Halloween! PR/Marketing Team member Elise El Nouche hosted a Halloween bake sale and fundraised $449.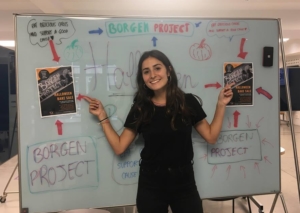 HR Team member Julia Torres took a friend's dog to the beach to raise money for her fundraising campaign!

Content Team Member Charlene Frett hosted a potluck party to fundraise for her internship.

https://borgenteam.org/wp-content/uploads/2018/10/The_Borgen_Project_Logo_small.jpg
0
0
team
https://borgenteam.org/wp-content/uploads/2018/10/The_Borgen_Project_Logo_small.jpg
team
2018-11-14 09:52:08
2020-04-24 09:29:50
State of the Union November 2018