Breakdown of your role: We want the offices of your district's 2 Senators and 1 Representative doing more to address extreme poverty. We've learned through the years the methods that work for doing just that and you've been hired to implement those methods. This page will start you off on the path to success as the Borgen Project Ambassador for your city!
1. Complete the New Hires Boot Camp. Email your finished Training Module to [email protected].
2. The Weekly Tracker.
This document outlines your weekly assignments and expectations. Your manager will have sent you access to the Google Doc to be used throughout the internship.
Begin working on Week 1 assignments today. We recommend that you look through the document and plan your weeks accordingly. Some weeks are more time-intensive than others.
The week's tasks are to be completed by 5PM PST each Friday.
As this is a 'live' document, there is no need for a copy to be sent to your manager.  They will access the document throughout the week to check your progress.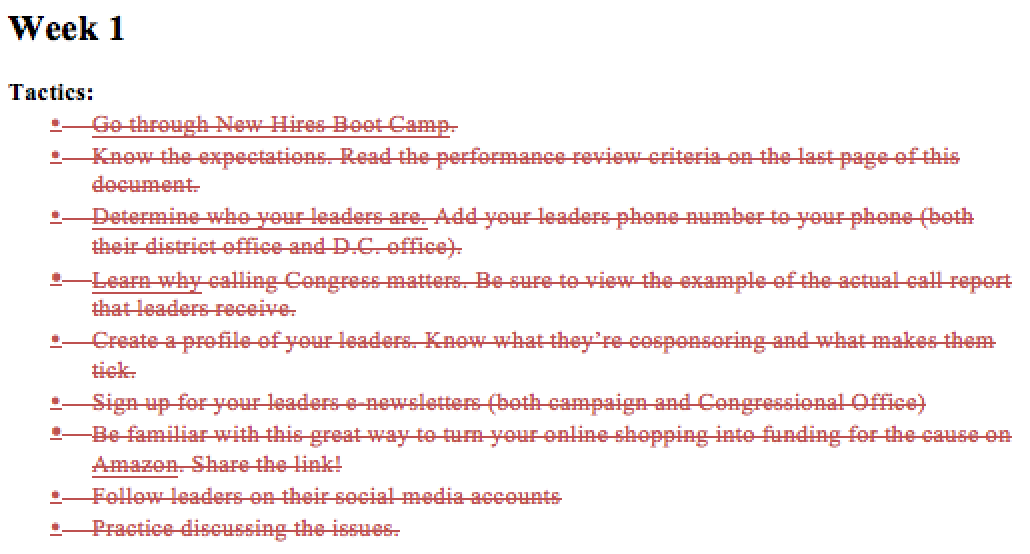 4. Bookmark the Political Team Hub: This page functions as an intranet for Regional Directors and has links and information tailored toward your work. The private page isn't accessible from the main site, so save it to your favorites.
5. Stay informed with The Borgen Project State of the Union. The organization's monthly updates are published on this page. Every month we highlight the achievements of Borgen Project high achievers across the country and globally. If you go above and beyond the call of duty in your fundraising, lobbying or mobilizing efforts, you too, may be featured!
Things to Know
Team Manager: Kelly Hall
Pick a Weekly Schedule: Telecommuting offers tremendous freedom, however without a set schedule, it will be very difficult to be successful.
Create a Folder: Keep track of The Borgen Project documents that you use.