If you're going to engage and influence your leaders, the more you know about them the better.
Be creative in your research to learn who and what makes them tick.
1. Download the Profile Template: This document will walk you through gathering info on your leader.
2. Research your heart out. This is an ongoing assignment that you will work on throughout your tenure at The Borgen Project. You'll want to constantly be digging up new information that might help your advocacy.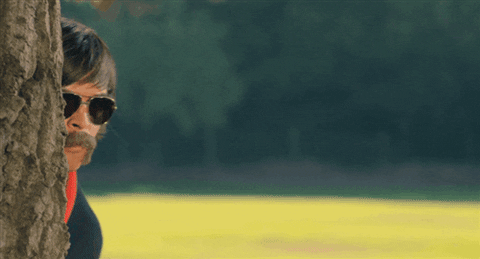 RESEARCH STEPS
STEP 1: Google your Heart Out
You're basically trying to get a sense of what your state/district is all about. Identify the top industries and commodities, then find the groups that represent them (try Googling data on trade and exports for the state). For example, if the state is known for growing wheat, start searching for groups and associations that represent wheat farmers.
STEP 2: Follow the Money
Find out who the political leader's top donors are.
Go to Opensecrets.org.
Enter the political leader's name.
Select the "Donors" tab. Then click the "Top 100" contributors. From there you can identify groups and individuals to research. With many of the big-name national donors, like Bank of America, it will be nearly impossible to track down the person who facilitates the relationship with the political leader. Therefore, focus your efforts on local donors and groups.
STEP 3: Get to Their Core
With political leaders, you'll be amazed by how much of their life is public. A skillful mind can turn a small piece of information into an elaborate strategy for influencing your leader. For example, if you know what church the leader attends, then you can try engaging leaders of that church in global poverty efforts. Profile articles written about the leader offer great tidbits. If the article mentions the leader's favorite barber, maybe you try to reach out to that barber. The big picture is that congressional leaders know lots of people in their district and you'll have no problem connecting with the people associated with them.
These questions might be useful for researching ideas:
What's the leader's ideology? What are their favorite issues? If their website boasts about their commitment to veterans, you might want to reach out to veterans groups.

What's their home and office address? With that information, you can identify neighborhood coffee shops, restaurants, etc. that they likely visit.

Who are their family and close friends? Where do those people work, socialize, etc.?
Standard Ops – Finding "Influencers"
This method is used to find the people with whom a political leader listens to or has frequent contact. In every district, there are always groups and individuals that a congressional leader tries extra hard to please. These include friends, family, donors and high-profile members of the community. Identifying and engaging these people in our efforts can be hugely impactful.
Safe Bets on Who Has the Ear of Your Leader
Leaders and individuals from these fields are influential in most Congressional Districts.

Military/Veterans.
Chamber of Commerce. Leaders from major companies in the district.
The dominant religion in the district and/or the leaders religion.
Agriculture/Farmers.
Big civic groups (Rotary, etc.). Any groups that leaders speak to when they're campaigning are safe bets.
Look at your District through the Eyes of a Leader
If you're running for office in your district, who do you need to "win over" to get elected?
STEP 4: Keep Up to Date on Media Mentions.
Congressional staffers keep up with their boss's media mentions every single day. See what news articles, press releases, blog posts, videos, etc. your representatives have been mentioned in by Googling their name and write two to three sentences summarizing the pieces that you find each week. 
STEP 5: Monitor the Leader's Twitter and Press Releases
Congressional leaders speak to local groups, colleges and businesses on a weekly basis. These "meeting with the people" sessions are usually mentioned on Twitter and in press releases (found on the media section of the leader's site). These announcements can be a great source for finding out when and with whom a leader is talking to.
Refer back to your leaders' profiles and keep up with them during your time with The Borgen Project.